Collaborative & Client-First Service
On Your Side Every
Step of the Way
We care about our clients, and your success is our primary focus. We're always available to listen and answer questions, and we will work tirelessly on behalf of your justice—from the second you pass through our doors, until the conclusion of your case. Our services span divorce and family law, juvenile law, and criminal law. Learn how we can help when you schedule a free consultation at our Denver, Colorado, office today.
Why Choose Us?
10 First-Degree Murder Trials
Nearly 80 Years of Experience
Family Law &
Juvenile Law Attorneys
in Denver, Colorado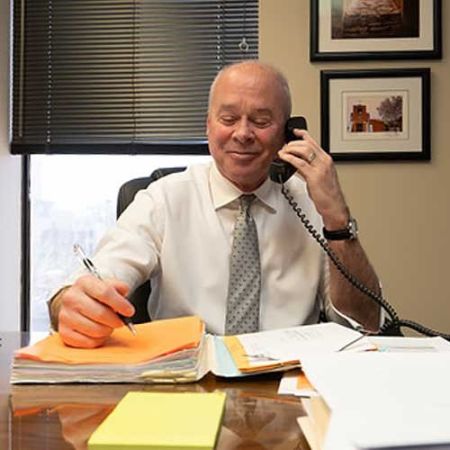 Jeffrey J. Timlin
Partner
Being a lawyer allows Jeffrey to look at the world in a different way, and to help improve the lives of every client he represents. His caseload largely involves criminal defense, dependency and neglect cases as well as family law. He's found that families involved with the Department of Human Services can greatly benefit from the assistance of an attorney who understands both the criminal and family court systems. By focusing on these law areas, he is able to deliver comprehensive advocacy to his clients.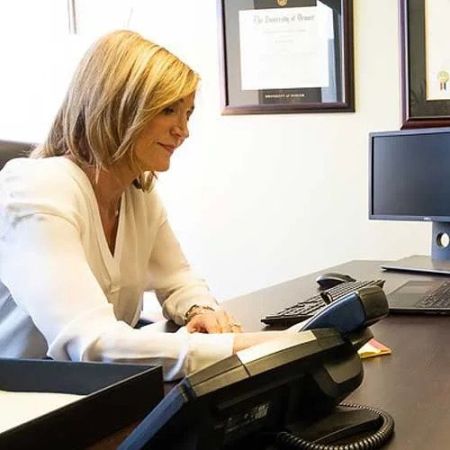 Melissa J. Rye
Partner
Melissa Rye offers extensive trial experience and an exceptional reputation—not only as a trial lawyer but also as a person who always prioritizes her client's best interests. Her creative and client-first approach to forming solutions and strategies has allowed her clients to be successful and thrive under her representation. She primarily practices in the areas of juvenile law and family law, representing parents, children, relatives, placement providers, and more.
Ready to Advocate for Your Family's Rights & Future
Protecting your family is your top priority. Protecting your rights is ours. From contested divorces to child custody modifications and alimony agreements, our attorneys will advocate for your best possible outcome. And if your child or loved one is facing charges, you can rely on us for aggressive and compassionate representation. No matter your situation, we're prepared to fight for you in and out of the courtroom.
Testimonials
See what some of our recent clients have to say about their time with Attorneys at Law Timlin & Rye, P.C.
We found our experience with the law office to be both rewarding and fulfilling. Our family was attempting to address some relatively significant concerns with our child's school and school district. We were fortunate to work with Jeff. His services gave true meaning to the phrase counselor at law. The insightful and meaningful guidance we received really helped us make some difficult decisions. We felt supported and ultimately they were instrumental in our family efficiently reaching a satisfactory resolution.
Jeff Timlin proved his strategic prowess and resolve to me during a very difficult time. As you can imagine, it is very difficult to stay calm in familial matters because they are so close to the heart. Emotions easily overrun rational thought processes. Therefore, you hang onto every word and hope for the absolute best. Jeff delivered on every word, he never gave up, and he triumphed. It was very clear to me during our engagement that my case came before everything, including the money. He is worth ten times his rate.
Divorce is one of the most difficult journeys one ever embarks upon; you are faced with huge decisions. One of the first will be choosing an attorney that will be in your corner, represent you well, and most importantly help you navigate the immense mountain of paperwork. Jeffrey Timlin, and his paralegal Kerry, walk you step by step through the process. They help when you feel overwhelmed and are responsive, trustworthy, and knowledgeable – I highly recommend them to anyone facing a divorce.
Blog

Family Law FAQs
Navigating the complexities of family law can be overwhelming, especially when you're dealing with the emotional impact of a divorce or separation. If you have children together, it can become even more complicated.
READ MORE
If Your Child Is in Trouble, You Need an Experienced Juvenile Defense Attorney on Your Side
Has your child committed a juvenile offense? From shoplifting to driving under the influence, criminal
READ MORE
Committed to Your Justice
We provide our clients with nearly 80 years of combined experience in criminal law, juvenile law, and family law. Throughout our careers, we have handled over 250 trials, including 10 first-degree murder cases. Our work ethic and extensive knowledge allow us to help clients seek the best possible solution for their difficult situations. Whether you've been charged with a serious crime or your child is facing juvenile charges, we're dedicated to securing the justice you deserve.
Criminal defense and family law cases are some of the most difficult legal matters people can deal with. Our seasoned attorneys and litigators understand the emotional turmoil you're enduring, which is why we're so passionate about helping you pave a path toward a brighter future. From our office in Denver, Colorado, we're proud to serve people throughout Adams County, Arapahoe County, Jefferson County, Denver County and Douglas County. Contact our firm to schedule a free consultation. We're looking forward to hearing your story.